How To Take Bacon With You When Camping
It's a well-known fact that bacon makes everything taste better. And when you're camping, there's nothing quite like cooking up a delicious breakfast over an open fire. If you love bacon as much as I do, then you'll definitely want to bring some along on your next camping trip. Here are a few tips for packing bacon in your camping gear.
Why you should take bacon camping
There are a few reasons why you should take bacon camping with you. First of all, bacon is the perfect food for breakfast. It's hearty and satisfying, and it's sure to start your day off on the right foot. Additionally, bacon is a great snack food. It's the perfect thing to eat when you're feeling hungry but don't want to eat a full meal. And finally, bacon is just plain delicious. There's nothing quite like a crispy piece of bacon on a burger or juicy slices of bacon with eggs for breakfast.
So if you're looking for a way to make your camping trip even more enjoyable, be sure to pack some bacon along with you. You won't regret it!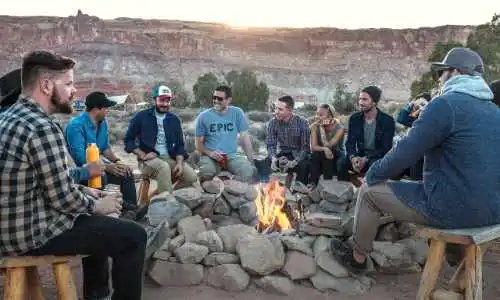 How to pack bacon for a camping trip
When packing bacon for a camping trip, there are a few things you'll need to keep in mind. First of all, bacon is delicate and can easily become spoiled if it's not stored properly. So be sure to pack your bacon in an airtight container, and make sure it's kept in a cool, dry place.
Another thing to keep in mind is that bacon doesn't travel well. The grease can cause the bacon to spoil or become rancid. So it's best to cook your bacon when you get to your campsite, rather than trying to pack it with you.
If you're cooking your bacon over an open flame, be sure to use a wire rack so that the fat can drip away from the meat. This will help prevent the bacon from burning or becoming too greasy.
---
If you like this article please read my review of the Trangia Stove which I think is the perfect cooking system to cook bacon and many other foods.
---
The method I find best for bringing bacon with you on a camping trip is to cook the bacon beforehand.
As a chef, we regularly prep ingredients before service to make it easier to produce food and maintain high standards. Bacon is one thing we regularly cook beforehand and then reheat under a salamander or in a pan to use with the required dish.
Precooking your bacon also cuts down the chance of cross-contamination. The last thing you want to be doing when camping in the wild is handling raw meat. Bacon, Pork and Chicken are the three things you really don't want to be handling raw unless you have a way to wash your hands thoroughly afterwards.
Camping in the wild you don't regularly have hot water on hand to wash up so having bacon that has already been cooked reduces the risk of handling raw food.
Another fantastic reason to precook your bacon is you can snack on it whenever you want. A good rule of thumb when precooking your bacon is to cook twice as much as you need, just in case of a snack attack.
And finally, be sure to pack plenty of napkins! Bacon is a messy food, and there's no telling what might happen when you're cooking it over an open fire. So be prepared for anything and bring plenty of napkins along with you on your camping trip.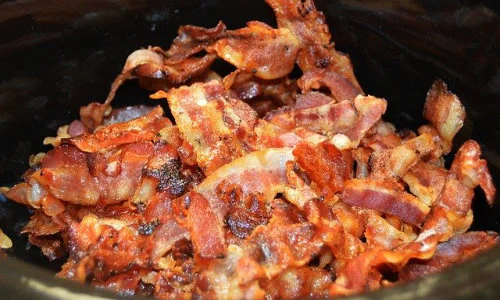 How store bacon for camping
If you're planning to cook your bacon over an open flame while camping, you'll need to package it in a way that won't let it get charred or burnt. One way to do this is to wrap the bacon in aluminium foil. Make sure to press down on the bacon so that it's tightly packed, and then crimp the edges of the foil together so that the bacon doesn't leak. If you're worried about the bacon leaking grease, you can also place it in a sealable plastic bag before wrapping it in foil.
Another option for packaging cooked bacon is to use a heavy-duty Ziploc bag. This will help to keep the bacon from getting squished, and it's also a good way to avoid any grease leakage. Make sure to press all of the air out of the bag before sealing it shut.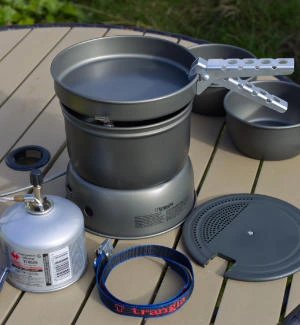 Recipes for cooking bacon when camping.
If you're looking for some ideas for recipes that include bacon, here are a few of our favourites.
Campfire Bacon and Eggs: This is a classic breakfast dish that can easily be cooked over a campfire. Heat the bacon in a pan over an open fire or a camping stove then remove fro the pan. Using the bacon grease in the pan add a little etra oil and add your eggs into the pan. Fry or scramble your eggs to your liking. If scrambling your eggs add some milk or cream to the eggs and mix. Serve the eggs with your bacon for a delicious breakfast treat
Bacon Wrapped Hot Dogs: Another easy camping recipe that the whole family will love. Wrap some bacon around your favourite hot dogs, and then grill them over the fire or in a pan over a camping stove. If you want to add extra flavour add some finely sliced peppers and onion into the pan and cook until tender and you have a nice roast smell from them; remember to season. Add your peppers and onions to your bun then add the hotdog wrapped in bacon to your bun. If you precooked the bacon slice or crumble over the hotdog.
Grilled Cheese with Bacon: This is a simple but delicious sandwich that can be made on the go. Place some slices of cheese and bacon between two slices of bread. Make a sandwich and then take some mayo or butter and cover the outside of the sandwich with a thin layer. Mayo is perfect because it has a higher burning point. Place the sandwich onto a hot pan over an open flame or camp stove pan and cook until brown. Once golden brown turn over and brown the other side then enjoy.
Bacon is delicious and versatile food that can be enjoyed for breakfast, lunch or dinner while camping. It's also a great food to snack on throughout the day. Precooking your bacon makes it easy to handle and reduces the risk of contamination from raw meat. There are tons of recipes that include bacon, so you'll never get bored with your menu options. Be sure to pack plenty of napkins though, because bacon is a messy food!
Outdoor Personal Chef is a participant in the Amazon Services LLC Associates Program, an affiliate advertising program designed to provide a means for sites to earn advertising fees by advertising and linking to Amazon.com. We also participate in other affiliate programs which compensate us for referring traffic.